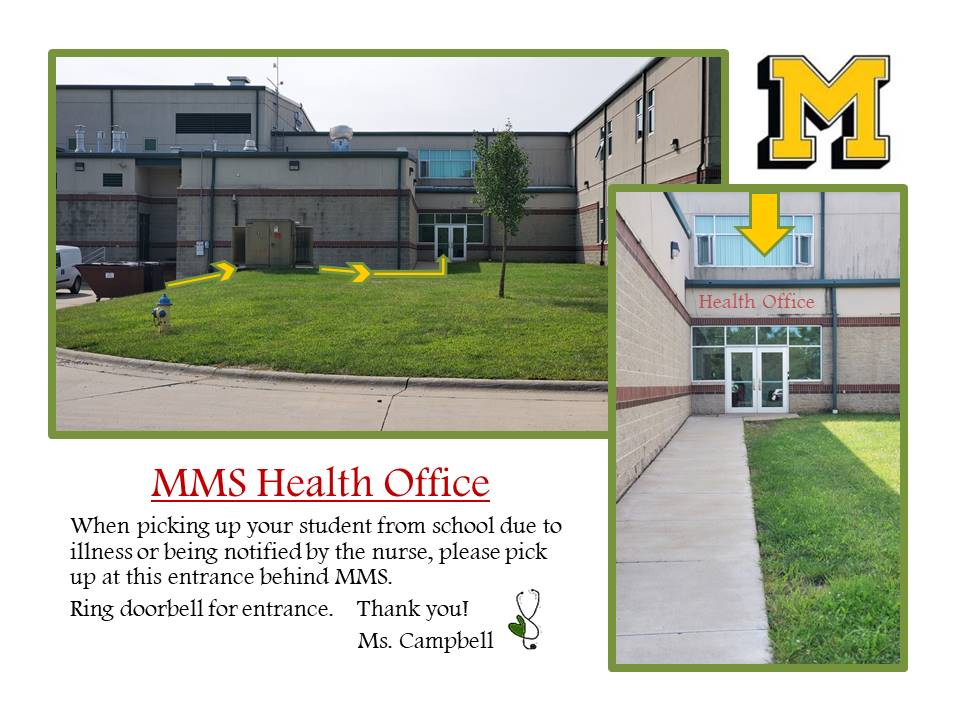 Missouri law requires that all students meet the immunization standards established by the Missouri Department of Health in order to attend school. Students in noncompliance with the immunization law will be excluded from school. In cases of Medical exemption, a statement from a licensed physician must be provided to the school. In cases of Religious exemptions, a parent or guardian must sign a form, obtained from the Nodaway County Health Department, which will be kept in your students health record. Questions, Please contact NCHD at 660-562-2755.
I am happy to assist students who need medication at school, and for safety reasons, ask for compliance and cooperation regarding administration. Most medications, even if needed 3 times a day, can and should be given at home. In the event your student needs medication at school, the medication must be in the original container labeled by the pharmacy or physician. You may have the pharmacist prepare another container to be kept here at school. Forms for medication administration are in the link above. Please fill out a form for each medication. The 1st dose of medication will never be given at school. All medications must be brought to school by a parent or guardian. Any medications remaining at the end of the school year will be destroyed if not picked up by the parent or guardian. Thank you for your continued cooperation.
All medications brought to school must be in the nurse's office unless prior written consent forms have been signed by parent/guardian. If your child has been diagnosed with asthma, they must have their inhaler with them at all times at school and school activities.

Asthma Action Plans are required with an asthma diagnosis yearly.
All allergies are very important however sever, life-threatening allergies requiring an
Epi-pen should be reported to the school nurse along with the appropriate forms and medications.
​
Life-Threatening Allergy Care Plans are required with diagnosis yearly.
Questions about Mo Health Insurance, please visit the above link or call 1-888-275-5908